Maintain, Don't Gain Holiday Challenge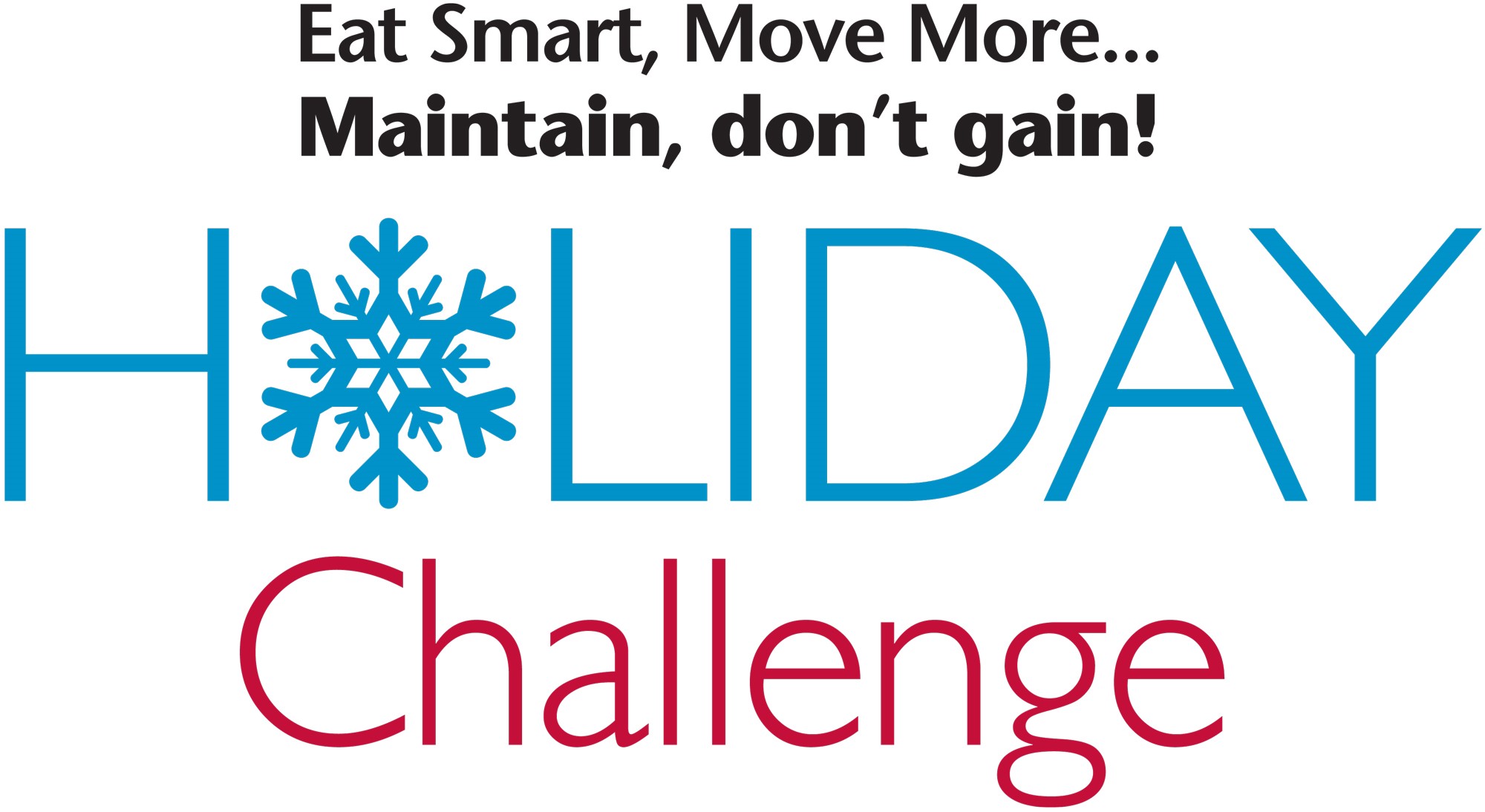 Americans tend to gain between 1 and 5 pounds during the holiday season and then not lose the weight after. Over time this extra weight adds up. Therefore, we want to invite you to join the 12th annual Eat Smart, Move More, "Maintain, Don't Gain! Holiday Challenge". Rather than focusing on trying to lose weight, this FREE seven-week challenge provides participants with tips, tricks, and ideas to help maintain your weight throughout the holiday season. The Holiday Challenge runs from November 12 through December 31. The challenge includes Weekly newsletters, daily tips, weekly challenges, healthy holiday recipes, prizes and weekly winners, and support through social media.
The Holiday Challenge includes weekly email newsletters containing strategies to increase physical activity, making mindful choices and eating healthy. Participants can choose to receive daily motivational tips that provide additional support. These daily tips are quick and simple ideas to incorporate a new healthy behavior to try that day. The Holiday Challenge provides tools for participants to track their progress, learn practical tips, and recipes – all designed to help maintain a healthy weight.
Why not give yourself the gift of health by joining the Maintain- Don't Gain Holiday Challenge? Be sure to visit the Eat Smart, Move More website at www.esmmweighless.com and check out more tips and expert advice on healthy eating and to register for the holiday challenge. Last year, 91% of participants reported being able to maintain or lose weight during this challenge.