Featured stories and content
FEATURED CONTENT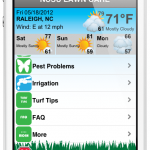 FEATURED EXTENSION VIDEOS

Blueberries

Extension is... "In Three Words"
At the moment, there are
no upcoming events listed
.
NEWS
View All
The next ServSafe Course will be held September 23-26 with the exam to be held on September 30th. The course will be held each day from 1:30pm – 5:00pm at the County Office Building.
MORE »
Posted: 5/16/13
The Person County Cooperative Extension Service offers soil testing through the NC Department of Agriculture. Simply bring a sample of your soil to be sent off in a small box, complete the soil report
MORE »
Posted: 5/9/13
To apply to join the Person County Voluntary Agricultural District, please complete and submit application form back to our Extension
MORE »
Posted: 7/27/12
More News